At the Lake House room in a luxury, master-planned community in Lake Nona, Florida, an unexpected issue arose.
The aesthetics of the room were impeccable. The room was adorned floor to ceiling windows along the walls, and custom chandeliers in the center. The hardwood floor was especially unique – charred in an oven for hours, then sand blasted to remove the marks – it felt more like tile than traditional hardwood. All of the mechanical devices were run by a single, wall-mounted flat-screen device, including the projector, room divider, and air conditioning. However, one element was not already addressed – the clubhouse acoustics.
Clubhouse Acoustics
Regardless of the premium finishes and expensive electronics, one problem remained identified. With all of these hard surfaces, the reverberation time in the space was surprisingly long. While local residents use the room for meetings or yoga classes, it became very difficult to communicate with the echo that they experienced. A phenomenon known as "speech intelligibility", this is a common issue experienced in gyms, auditoriums, and restaurants.
Unwanted reverberation or echo occurs when areas have large volumes and smooth, hard surfaces that reflect the sound back inward. When this happens, humans hear reflected noises as new words are being spoken, and have a difficult time identifying exactly what is being said.
RELATED: See Other Clubhouse Acoustic Treatments
The solution is to add soft, acoustical materials into the space, allowing the sound to be absorbed into its porous mass. The sound is then transformed into thermal energy and dissipated into the environment. The amount of absorption needed in a space is determined by the specific geometry and materials contained within.
For the Lake House, our production team custom-fabricated 100 2' Wide x 4' Long x 2" Thick Acoustical Panels, fabric-covered in the desired texture and color. Within 2 weeks the panels were delivered to site, and installed into the corrugated metal deck of the large room. Acoustical testing before and after the installation confirmed a drastic reduction in reverberation, from 1.5 seconds to 0.58 seconds.
This reduction resulted in a significant improvement in the perceived acoustic environment in the space. When previously conversation was strained, it was now smooth and neighbors had little difficulty understanding instructions and dialog.
Overall, the project took 3 weeks to complete, and the turn-key solution was provided at under $11,000.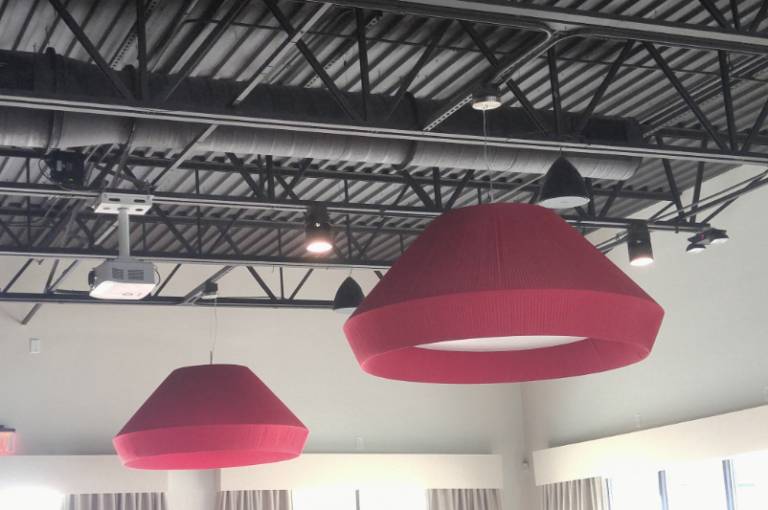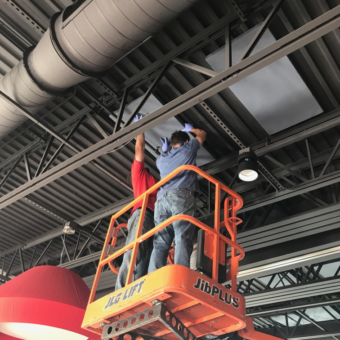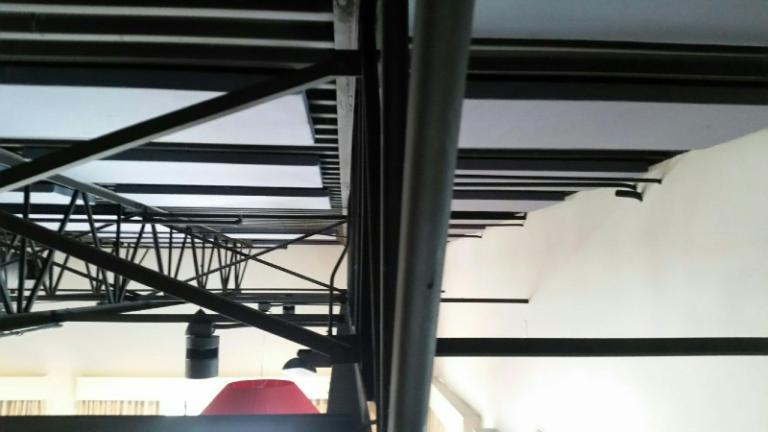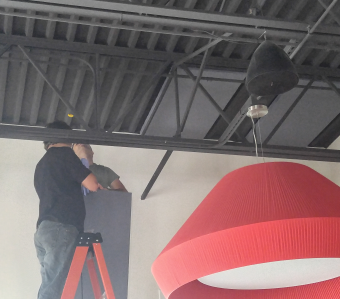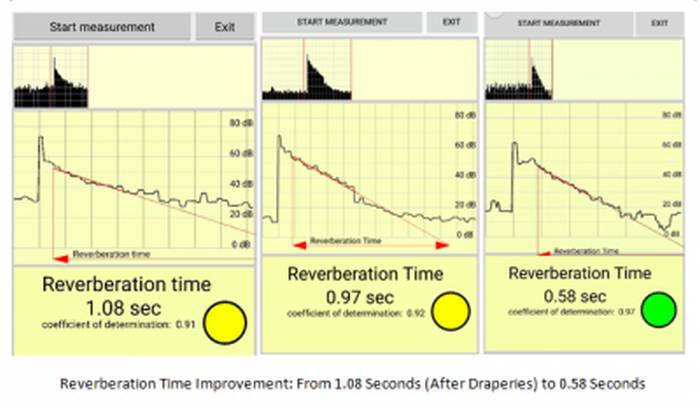 Improvement in Event Space Acoustics
After installation of the acoustic treatment, Commercial Acoustics measured a final clubhouse reverberation time of 0.58 seconds. This resulted in a 50% reduction from the initial reverberation readings, making the space much more usable for community events and speaking engagements.
Summary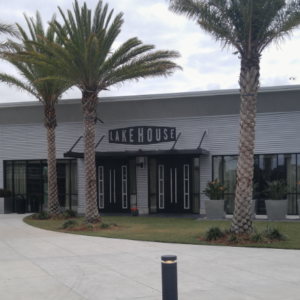 Article Name
Lake House Acoustical Treatment
Description
This Central Florida clubhouse on the lake front is used for yoga and other community activities. See how our acoustic treatment fixed their clubhouse.
Author
Publisher Name
Publisher Logo