Acoustic Art Panel Info
Ideal For:
Acoustic Art Panels are ideal for any application where noise and reverberation (echo) is an issue, hanging our Acoustic Panels on the walls can transform the space with effective sound absorption. Generally in an untreated room sound waves will continually bounce off walls, ceilings, floors and other hard surfaces until they eventually dissipate. The larger the room the longer it takes for the sound waves to loose strength and die down. The absorptive material inside our Acoustic Panels instantly contains the sound waves and prevents them from continuing to travel throughout the room.
Features / Benefits of Decorative Acoustic Panels
Acoustic Properties: High-end absorption, with exceptional acoustic properties. They are critical for good speech intelligibility in restaurants, theaters, gymnasiums and other large-volume spaces to limit echo and reverberation.
Design Options: Mix and match to fit your needs. Various colors to choose from.
Durability: Fiberglass core is durable. Edge is chemically hardened to provide additional edge protection
and a clean, finished look. Product is guaranteed for 1 year, but designed to last 10+.
Installation Options: Attach in any number of ways, including adhesive Velcro, impaling clips, mechanical
z clips and more.
Flammability Rating: Rated for commercial, industrial, and residential applications.
Summary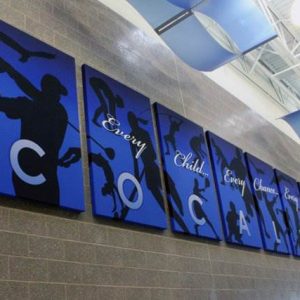 Author Rating





Brand Name
Product Name