What makes Mass Loaded Vinyl (also known as MLV) effective and what are its limitations? While it's been around for several decades there is still a lot of misinformation about MLV within the construction industry. First and foremost, it should not be considered a "panacea". While effective in many assemblies, it may not be as effective in others.
Mass Loaded Vinyl is most useful on steel-stud walls that can benefit from some additional weight while not needing significant decoupling or dampening (i.e. double-studs or resilient channel), but can also be effective in industrial settings.
Need Commercial Pricing on Mass Loaded Vinyl and Alternates? Contact Commercial Acoustics today.
Standard Mass Loaded Vinyl is known by many trade names, though it is largely the exact same product extruded from the same few manufacturers in the US. Some of the trade names include MLV Blokker, TuffMass, AcoustiBlok, and Vinaflex, but many others are similar or equivalent. The polymer is an extruded Polyvinyl Chloride (PVC) which is "mass-loaded" with a cheap filler, typically Calcium Carbonate or Barium Sulfate. When considering an MLV supplier, it is critical to ask for performance data (lab and field) and compare pricing. While these products typically cost around $0.30/sf to manufacture, the retail prices vary widely from $1.00-$8.00/sf.
Pros of Mass Loaded Vinyl:
Pricing: Numerous suppliers of near-identical polymers makes it easy to shop around for best price
Field Performance: While many products test well in the lab, but underperform in the field due to grounding issues (i.e. Resilient Channel), mass loaded vinyl tends to perform near its lab value even when installation conditions are not ideal
Cons of Mass Loaded Vinyl:
Installation Difficulties: Can be challenging to install due to high weight, flexible material. Installers should ask for detailed installation instructions and/or a complimentary site visit
Tear Strength: Low tensile strength makes tears common without proper support. Long sheets may require washers
Off-gassing: The plasticizers in mass-loaded vinyl can off-gas at room temperature over time, diminishing its acoustic performance
Tips when selecting Mass Loaded Vinyl:
NOTE/DISCLAIMER: Commercial Acoustics offers both PVC-based Mass Loaded Vinyl as well as Ethel Vinyl Acetate (EVA) soundproofing membranes, and numerous other types of soundproofing products (including acoustic gypsum, resilient vibrational products, and mineral wool, among others). By offering several approaches to achieve STC targets, and always supplying lab-tested supporting data, we believe that customers can compare apples-to-apples performance data with price comparisons in order to determine the best material for their projects.
For projects that have significant cost restraints, MLV might be the only option to increase the STC without breaking the bank. However, for long-term projects that can afford a premium soundproofing materials then Wall Blokker provides superior performance and results.
Consensus on MLV and Soundproofing Membranes:
Ultimately, Mass-Loaded Vinyl and other soundproofing membranes can be most effective when used in tested assemblies where STC performance is critical. Using MLV is often much more effective than double-stacking layers of drywall, but contractors and installers should be sure to ask for performance data (not just marketing material) and ensure that pricing is competitive.
Mass Loaded Vinyl and Wall Blokker in Field Installations:
Contact us for our detailed installation and pricing on how to hang, tape, and secure MLV. You can also see how Mass Loaded Vinyl and other alternates will perform in your assembly with our STC Calculator. On Metal Studs (see Movie Theater Soundproofing below) or Wood Studs (for Residential Soundproofing)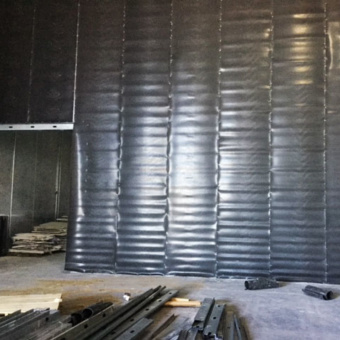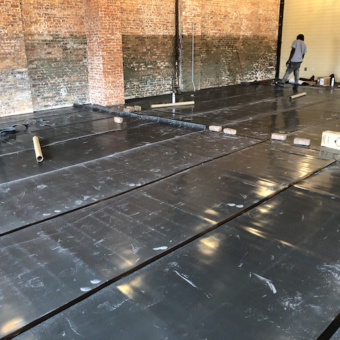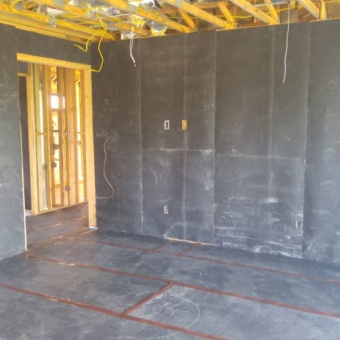 Summary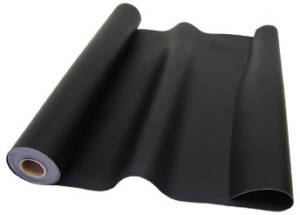 Article Name
MLV Barrier: When to Use Mass Loaded Vinyl
Description
Mass Loaded Vinyl has been used for decades to improve STC Ratings in sensitive areas. Learn when and where Mass Loaded Vinyl can save on cost and schedule.
Author
Publisher Name
Publisher Logo