The Hyatt Condo in Clearwater, Florida needed help soundproofing their ceiling on the penthouse floor. Directly above, dozens of patrons used the rooftop bar at night and during the weekends. While the penthouse suite affords the best views in the hotel, it is also the closest to the nightlife noise, and therefore often in need of additional soundproofing.
RELEVANT: Hospitality Soundproofing Projects
As we've discussed in the past, there is little regulation in STC and IIC ratings for soundproofing hotels. However, most of them have a brand standard that ranges from 55-60 points, and can be above 60 for luxury suites. By setting aggressive STCs and monitoring proper installation techniques, hotel management can expect to reduce customer noise complaints considerably.
The Hyatt Clearwater ceiling used a double-rack design with soffits to hide unsightly pipes and electrical, but this did not improve the sound attenuation rating of the assembly. Furthermore, treating the floor above was not an option, since the deck was already and completed, and beyond the waterproof limit of the hotel.
Installing Soundproofing Membrane on Hotel Ceiling
In order to achieve acceptable sound ratings, the client turned to Commercial Acoustics to provide soundproofing membranes that could be installed on the ceiling above. By implementing a heavy-duty soundproofing membrane along the ceiling, known as the Wall Blokker PRO, the team was able to provide significant decoupling of the ceiling while also adding additional mass to reduce airborne transmission.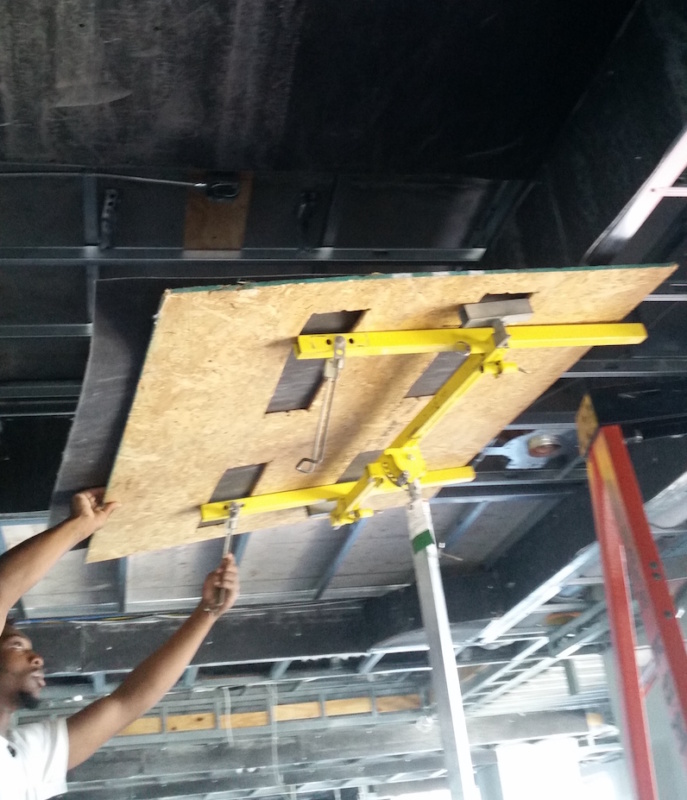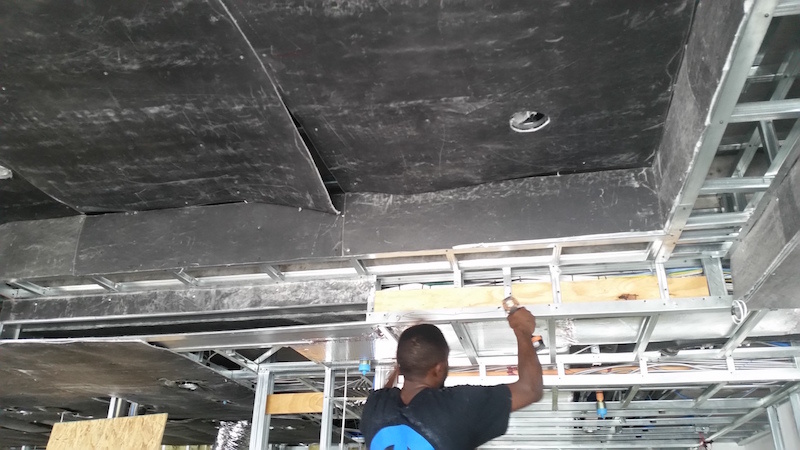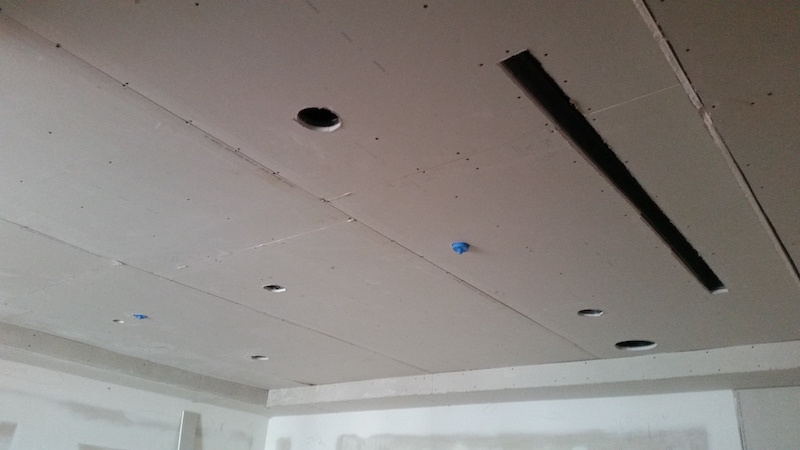 Ultimately, soundproofing installation on ceilings is the most difficult and took a team of four almost one week to cover the nearly five thousand square feet. For best results, Commercial Acoustics recommends applying ceiling-bound membranes to the backside of drywall to expedite installation.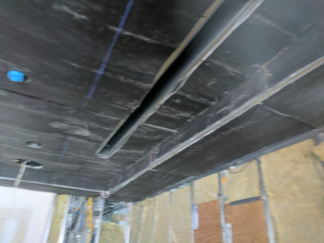 Check here for more hotel and hospitality soundproofing case studies.
Summary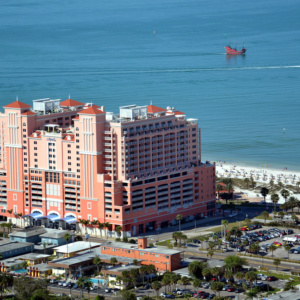 Article Name
Hotel Soundproofing - Hyatt Clearwater
Description
Commercial Acoustics designs and reviews hotel partitions to ensure that field STC values meet and exceed the hospitality brand standards.
Author
Publisher Name
Publisher Logo