Commercial Acoustics recently encountered a project where a commercial tenant was having issues with sound transmission from a tenant next door. The primary tenant was an automotive parts distributor, while the adjacent tenant taught karate classes. The "shrieks" from the kid's classes came straight through the 2×4 stud walls, and were becoming a bigger issue by the day.
The walls were already fully constructed, and there was no budget for demolition and rebuild. Similar to other clients, the tenant was attempting to use absorption to dampen the sound coming through the walls, but was finding it ineffective.
Our in-house consultant went on site and determined the best solution was an OverWall Blokker, that could simply be adhered to the surface of the wall with Premium Vinyl Adhesive. There were a number of flanking paths as well, including the leading window into the space where sound was coming around the drywall and into the office.
After a brief consultation, the landlord was willing to split the cost of materials and installation. We delivered the materials in 3 days on site, and our installation team installed it over the course of the following day. Painting and finishing was outside the scope of our project, but sound testing indicated that the noise was reduced by 40-50% in this application. Typically, the OverWall Noise Blokker will be effective at reducing noise by 60-70% on low-mass metal stud walls, and 40-50% on wood stud. We do not recommend this product on high-mass (CMU or concrete) walls due to the need for decoupling.
Below are the before and after images of the soundproofing. The walls had an STC of 34 before treatment, and 40 afterward.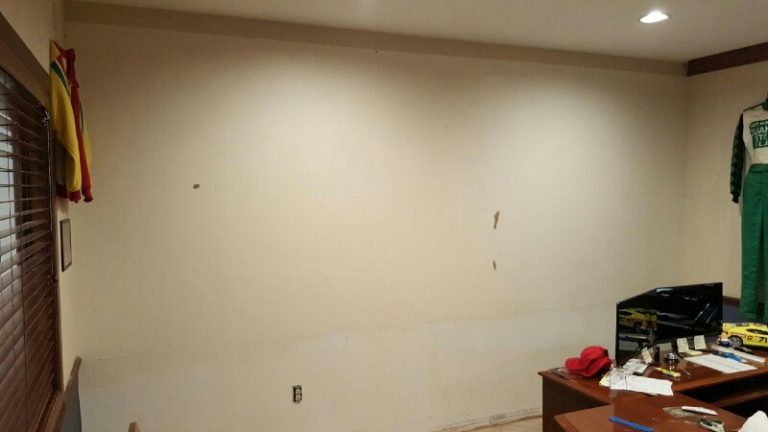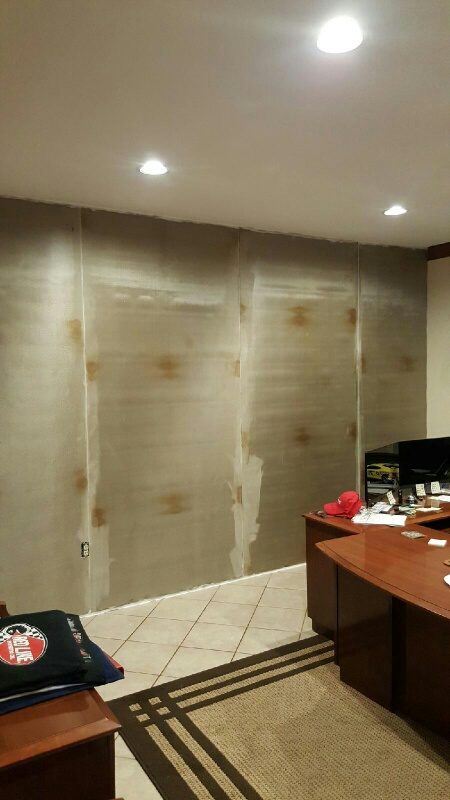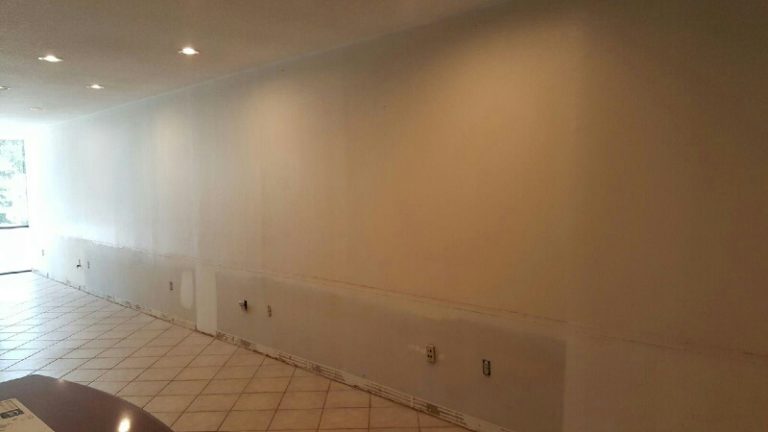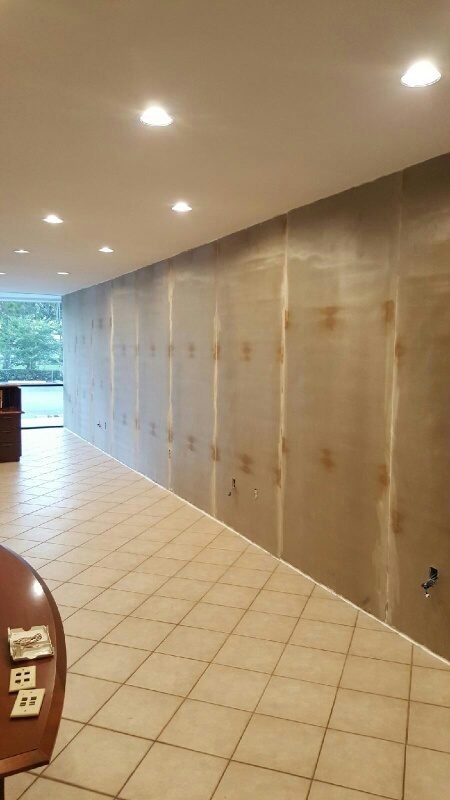 This treatment resulted in an approximate attenuation of 35-40% of the noise coming through the wall. While not ideal, it was achieved at 1/5th the cost of other solutions, and implemented in a 2-week timeframe. The solution achieved our client's goal of attenuating the sound quickly and cost-effectively.