This performing arts theater in South Florida required significant acoustic treatment after it was noticed that many of the attendees were unable to clearly hear the bands when playing. While this had already been an issue for some time, it was exacerbate when the carpet was removed for lower-pile carpet during a recent renovation.
Located at a moderate sized music venue, the interior Architectural Acoustics of the theater space were insufficient for clear audibility and intelligibility of the music. When bands played the reverberation was excessive, leading to distorted sounds and frustrated customers.
On an average night about 200 to 300 visitors would come to listen to classic bands and rendition performances. When this occurred the sound level was turned up to a maximum volume to allow everybody to hear the music. However, due to the Architectural Acoustics in the space, noise complaints became the norm.
Theater Acoustics
Using baseline test data and our Room Acoustics Calculator, we were able to determine that the Performing Arts Theater required between 90-120 Acoustic Absorption Panels in order to achieve the reverb range our Acoustic Consultants recommended (using Sabin's Calculation and target Reverberation Charts) for the space.
Commercial Acoustics manufactured approximately 100 absorption panels and installed them in the space.Using a self-leveling laser guide in order to ensure the Acoustic Sound Panels were evenly spaced and matched the contour of the sloped floor, the panel installation team performed the full installation in under 2 days.
This acoustic treatment allowed listeners to enjoy the band play without straining to hear the sound. The reverberation time in the space dropped by 60%, from 2 seconds to just under 0.8 seconds. This reverberation still allowed a lively space, but reduced excessive echo in the space.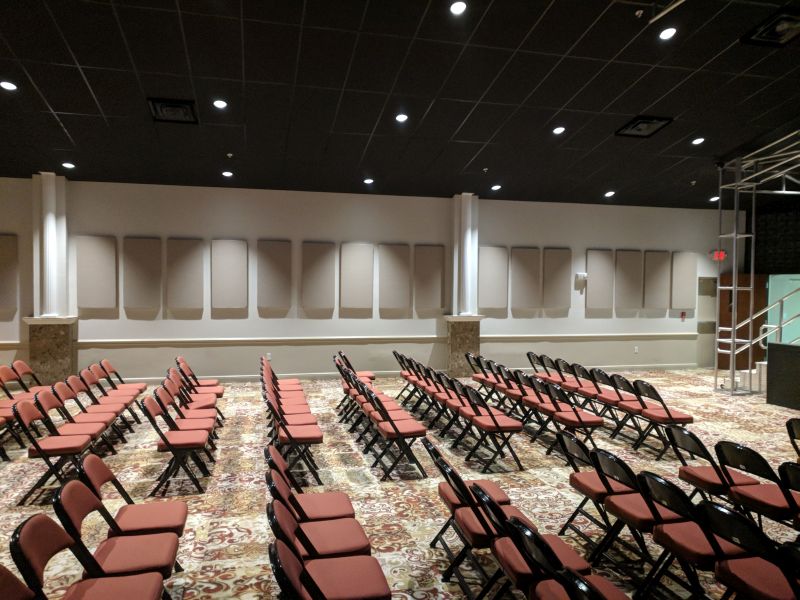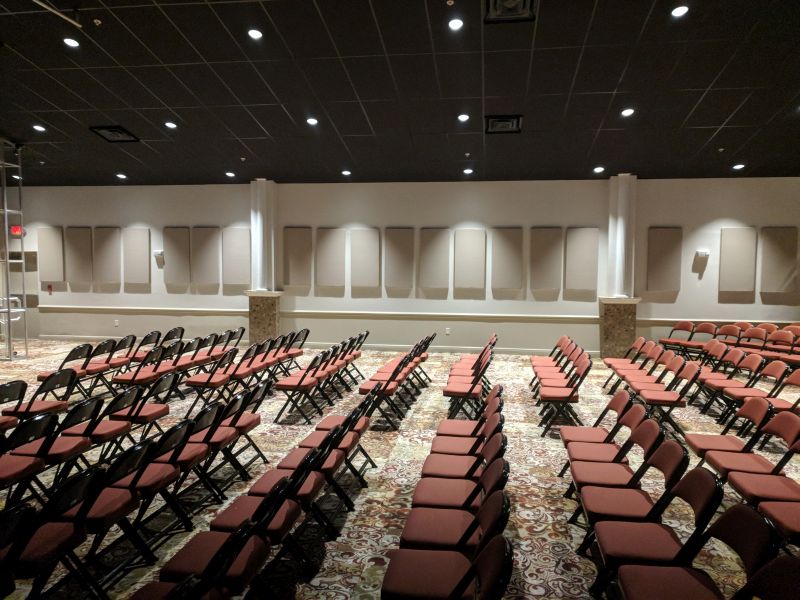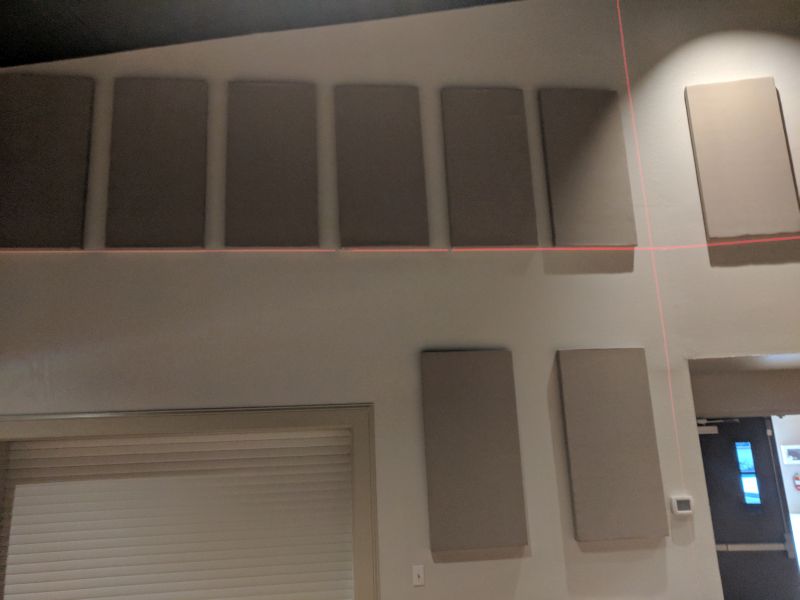 Laser Leveling Acoustic Panels to Ensure Even and Level Layout
Summary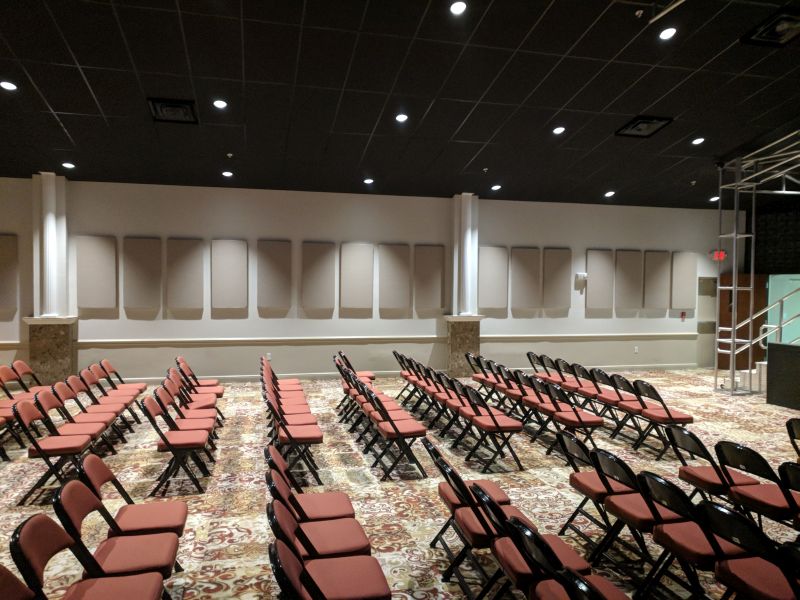 Article Name
Performing Arts Theater Acoustic Treatment
Description
Theater Acoustics were achieved in this performing arts theater venue by using reverberation analysis and installing acoustic sound panels.
Author
Publisher Name
Publisher Logo